"Education is the most powerful weapon which you can use to change the world." - Nelson Mandela
This quote by Nelson Mandela emphasises the transformative power of education. However, true transformation can only be achieved when education is accessible to all. Accessibility in education is essential to unlock the full potential of every individual, regardless of their abilities or circumstances. By removing barriers and providing equal opportunities, we can empower learners to change not only their own lives, but also the world around them.
In our previous blog on Accessibility in a Team-based Learning Class, we learned the significance of accessibility in a Team-based Learning (TBL) class and gained a comprehensive understanding of what it entails. Now, we will dive into several key features of InteDashboard that empower accessibility in TBL classes.
For the visually impaired
Visually impaired refers to individuals who have partial or complete loss of vision, which affects their ability to see and perceive visual information.
These features on InteDashboard enhance the accessibility and usability of the platform for these individuals:
Colour contrast of elements and text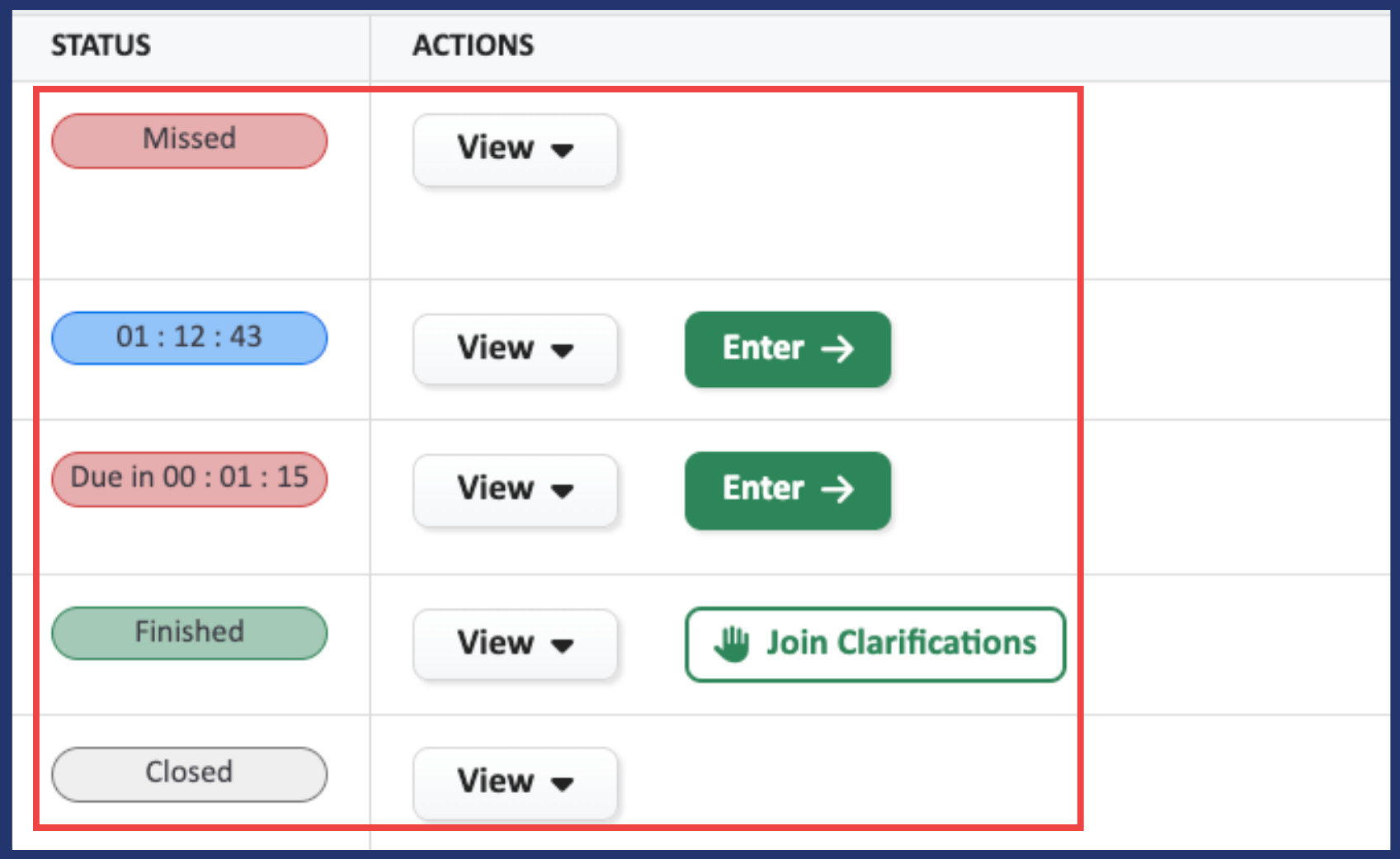 InteDashboard adheres to strict guidelines regarding colour usage, ensuring that elements and text have sufficient contrast for easy perception.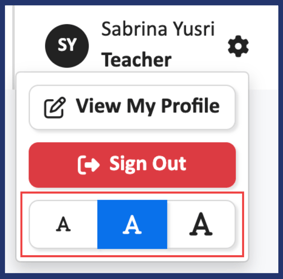 InteDashboard allows for effortless resizing of text throughout the platform. Users can conveniently adjust the size of the text to suit their comfort level and readability requirements. Whether someone prefers larger text for enhanced legibility or smaller text for a compact view, InteDashboard grants them the flexibility to tailor the text size to their preference.
Tooltip text for button labels




InteDashboard includes tooltip text for button labels. These tooltips provide additional context and information when users hover over a button, aiding in comprehension and facilitating smoother navigation.
Alternate text for images




InteDashboard incorporates the use of alternate text for images. Alternate text, also known as alt text, is a textual description that is assigned to images within InteDashboard. By adding alt text to images, InteDashboard ensures that users utilising assistive technologies, such as screen readers, can access the information conveyed by the images. When encountering an image, the screen reader will read out the assigned alt text, enabling visually impaired users to comprehend the visual elements present in the platform.
Information not solely conveyed by colour




InteDashboard recognizes that relying exclusively on colour can present difficulties for individuals with colour blindness. In order to tackle this issue, InteDashboard includes a textual representation of information alongside the use of colour to convey meaning. When colour differences are utilised in an image or button to convey information, users with colour deficiencies may not be able to perceive the colour. Therefore, by providing the information conveyed through colour using alternative visual means (such as additional text or icons), users who cannot see colour can still comprehend the information. For instance, our question statuses are not solely indicated by red or green colours; they also include accompanying text labels such as 'answered' or 'not answered'.
For the physically impaired
Physically impaired refers to individuals who have limitations or difficulties in performing physical activities or movements due to various factors such as congenital conditions, injuries, illnesses, or disabilities affecting their physical function or mobility.
These features on InteDashboard enhance the accessibility and usability of the platform for these individuals:
Ensuring meaningful sequence of focus for keyboard navigation
InteDashboard ensures a meaningful sequence of focus for keyboard navigation across its interface, facilitating seamless page navigation for keyboard users. By adhering to accessibility best practices, InteDashboard arranges keyboard navigation in a logical order that aligns with the natural flow of information. This allows keyboard users to traverse through different sections, menus, and interactive elements in a predictable and intuitive manner.
Prevention of keyboard traps
To allow keyboard users to move freely between different elements without getting stuck, InteDashboard implements robust design and development practices. The platform ensures that all interactive elements, including buttons, menus, and links, are properly coded to respond to keyboard inputs and allow users to navigate away from them easily.
In conclusion, InteDashboard recognizes the importance of accessibility in education and strives to empower learners of all abilities. By implementing a range of accessibility features, InteDashboard ensures that individuals with visual impairments or physical limitations can access and navigate the platform effectively. These features not only remove barriers and provide equal opportunities for learners but also foster inclusivity, independence, and equal access to education. By embracing accessibility in education, we can unlock the full potential of every individual, enabling them to change their own lives and make a positive impact on the world.
Education, coupled with accessibility, becomes a powerful tool that transcends limitations and empowers individuals to create meaningful change. Through the accessibility features of InteDashboard, we can take a step closer to Nelson Mandela's vision of using education as the most powerful weapon to change the world.