Students may feel overwhelmed by the content taught in classes. As educators, it is crucial to understand how students process knowledge by learning more about the Cognitive Load Theory. Knowing what is the optimal cognitive load for your students will allow them to perform better in classes and retain the information they learned for a longer time.
What is the Cognitive Load Theory?
Cognitive Load Theory is an instructional design theory that deals with how the human brain processes and stores information (Gerjets, Scheiter & Cierniak, 2009).
A person can only process so much information at once – too much information can lead to cognitive overload, which hinders how much of the information can be transferred from the working memory to the long-term memory.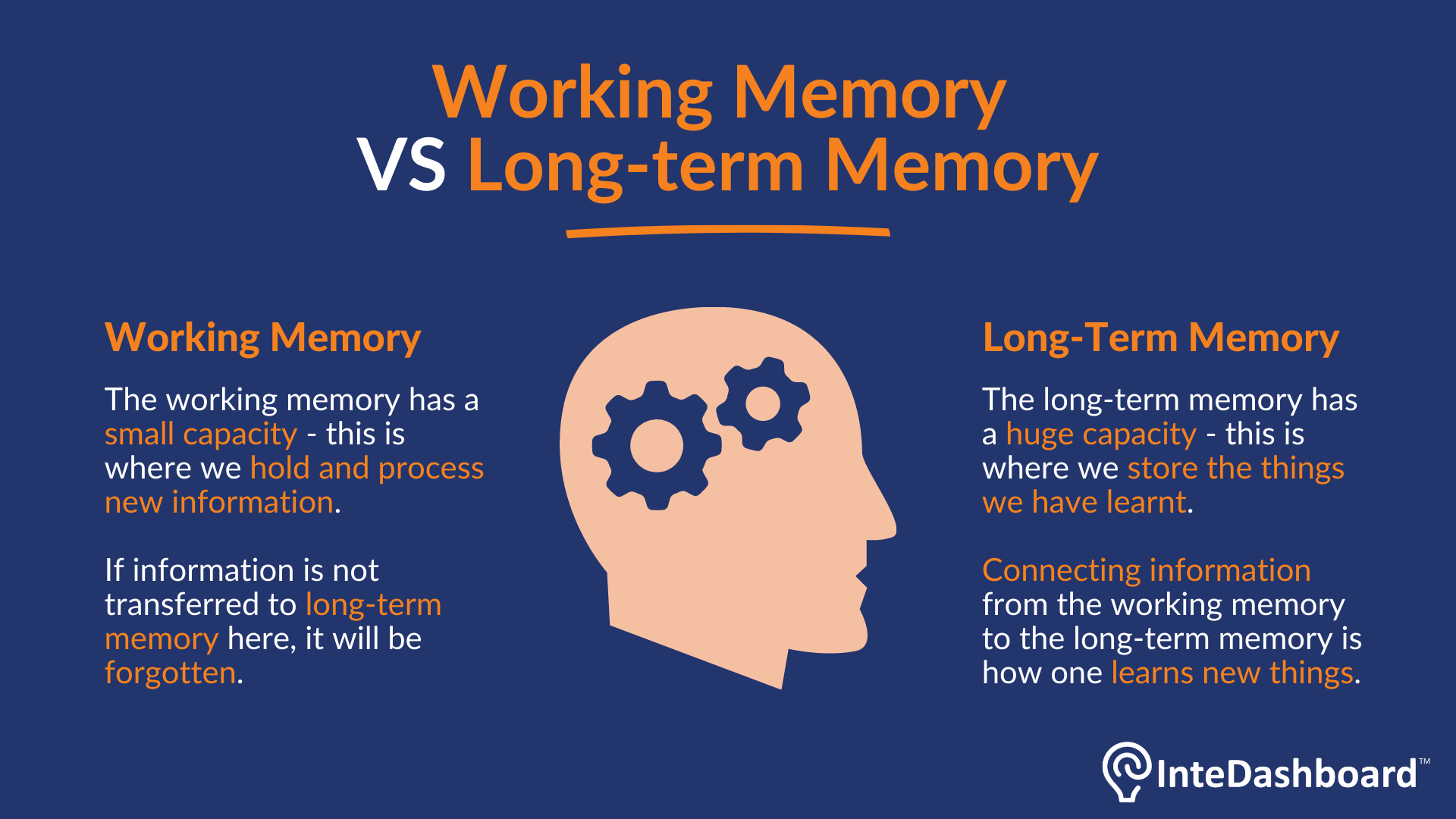 What are the effects of cognitive load theory?
The Redundancy Effect
When students are presented with unnecessary information, it clogs up their working memory – this means they may remember irrelevant information and forget the information they actually need to learn. Educators should focus on providing relevant information in classes.
The Split Attention Effect
When students have to process information from two or more sources simultaneously to understand the material, it places a burden on their working memory. Students need to process several things at the same time; thus, they remember less content. Educators should structure their classes such that students can fully focus on one learning material at a time (Koning, Paas, et.al., 2019).
What are the different forms of cognitive load?
There are three different forms of cognitive load that can influence students' learning outcomes.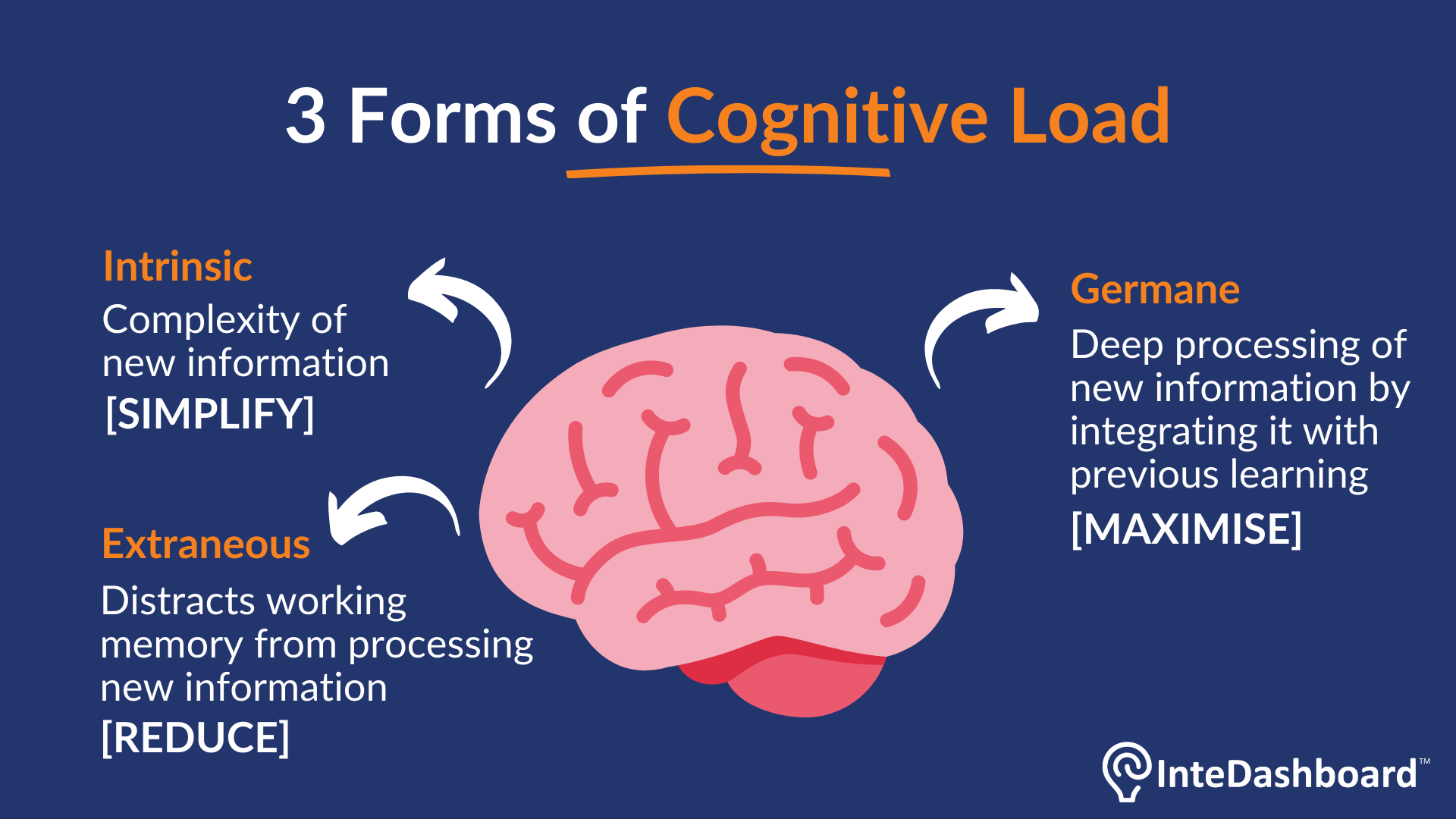 Intrinsic Cognitive Load
Intrinsic cognitive load indicates the inherent difficulty of the learning task, which occurs due to the complexity of new information. Intrinsic load can be reduced through simplifying the learning material.
Extraneous Cognitive Load
Extraneous cognitive load is used to describe the cognitive effort put forth for things that do not contribute to direct learning. Thus, the working memory is distracted from processing new information.
Germane Cognitive Load
Germane cognitive load is used to describe the cognitive effort deliberately used by the learner to process information for long-term storage. There is deep processing of new information that occurs by integrating it with previous knowledge.
For an effective learning process, one must optimize extraneous cognitive load, manage intrinsic cognitive load, and promote germane cognitive load. Thus, educators should design instructional activities that avoid exceeding students' available capacity for working with new knowledge.
Want to learn how you can reduce cognitive load when implementing the Readiness Assurance Process (RAP) in your Team-based Learning (TBL) classes? Keep a lookout for our next blog post!
Interested in attending a workshop on Managing Cognitive Load? Register here!