Picture a dynamic classroom where students from diverse backgrounds and abilities seamlessly come together, leveraging their unique strengths to learn and grow together. However, in the pursuit of fostering a truly enriching learning environment, there is an essential factor that should never be overlooked: accessibility. An estimated 1.3 billion people – 16% of the world's population – have a recognized disability (World Health Organisation, 2023).
Accessibility holds the key to unlocking the full potential of every learner, regardless of their unique abilities or disabilities. It is the driving force behind inclusivity, ensuring that no student is left behind, unheard, or excluded from the educational journey.
Understanding accessibility
Accessibility is rooted in the principle of enabling and empowering individuals. In a class that utilizes web content, accessibility takes on even greater importance. It embraces the fundamental belief that people with diverse abilities should be granted equal opportunities to access and engage with the web content, tailoring the experience to their unique capabilities.
As educators, it is crucial to be able to identify and utilize software that adheres to WCAG principles, ensuring accessibility for all students. WCAG (Web Content Accessibility Guidelines) Principles serve as a vital framework of foundational guidelines for developing web content that is accessible to diverse users.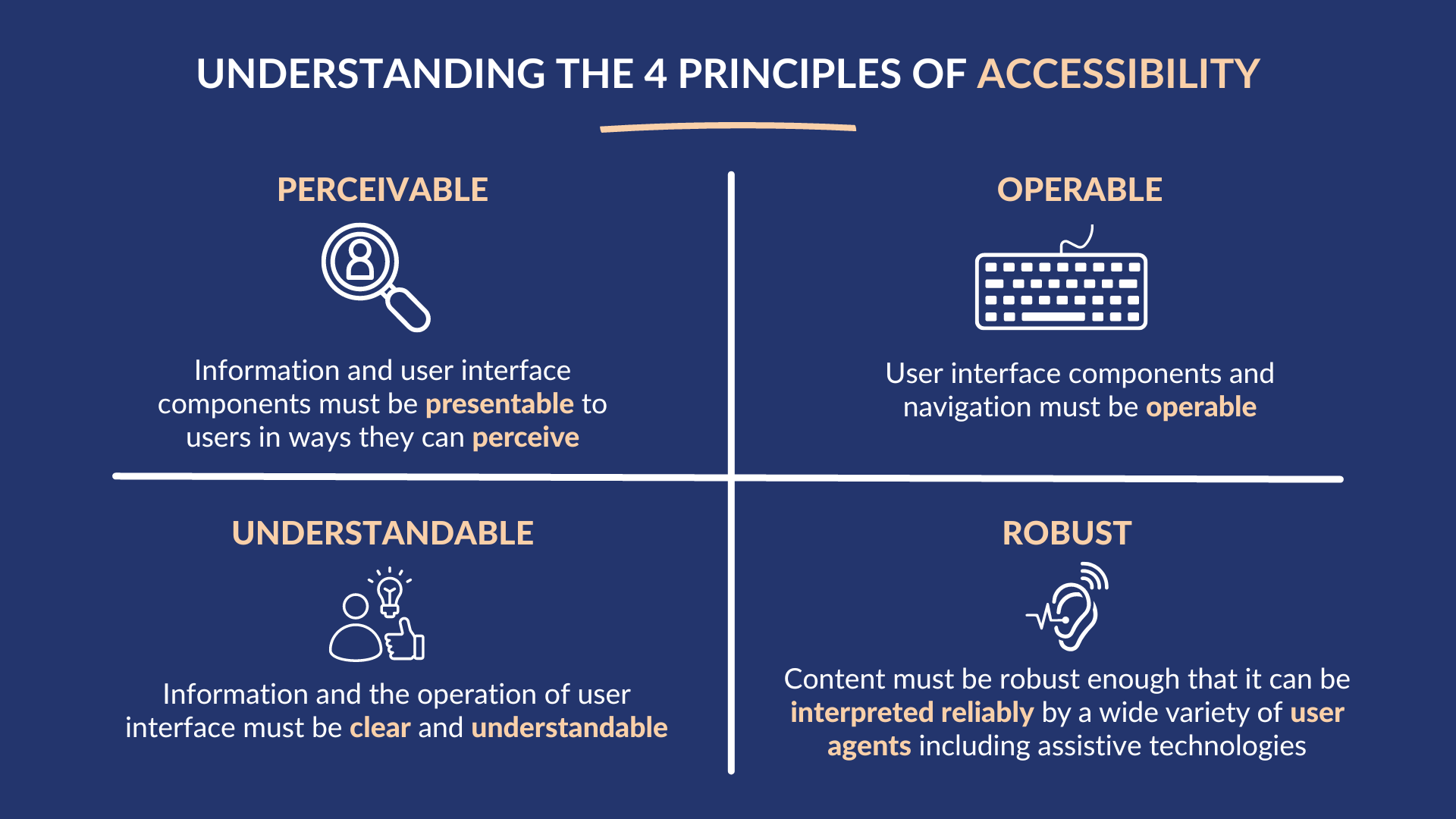 InteDashboard, an all-in-one Team-based Learning (TBL) platform, exemplifies this commitment to accessibility. It is designed with accessibility in mind and strives to achieve the highest compliance with international standards such as WCAG 2.1, Section 508, and EN 301 549. By prioritizing accessibility, InteDashboard aims to minimize exclusion and enhance outcomes for all students, ensuring a more inclusive and equitable learning experience.
We will delve into the diverse features of InteDashboard that empower accessibility in TBL classes in our upcoming blog post.
Importance of accessibility in Team-based Learning
In a Team-based Learning class, accessibility plays a vital role in providing equal opportunities for all students to actively participate, contribute, and flourish within the collaborative learning environment.
Here are some key reasons why accessibility is essential in team-based learning:
Inclusive participation
Accessibility guarantees that students with diverse learning needs can actively engage and contribute to team activities without any hindrances. By eliminating barriers to participation, such as inaccessible materials or technologies, accessibility enables every student to participate on an equal level. This fosters a sense of belonging, promotes inclusive teamwork, and ensures that all students can fully contribute to the collaborative learning experience.


Diverse perspectives and strengths
Team-based learning thrives on the diverse perspectives, skills, and strengths that students bring to the table. Accessibility guarantees that students of all abilities have the chance to share their unique perspectives and talents, thereby enriching the collaborative learning process. By embracing accessibility, a broader range of ideas and approaches is welcomed, leading to enhanced creativity, critical thinking, and problem-solving capabilities within the team.


Equal access to resources
Accessibility guarantees that every student has equitable access to educational resources, materials, and technologies. This encompasses providing alternative formats, captions, transcripts, and assistive technologies tailored to diverse learning styles and needs. By addressing barriers to access, accessibility fosters fair learning opportunities and supports students in reaching their full potential.


Promoting empathy and inclusion
Highlighting accessibility within a team-based learning class nurtures empathy and cultivates an inclusive culture among students. It nurtures an understanding and appreciation for the diverse abilities and challenges experienced by classmates.


Real-world readiness
Inclusive TBL classes that prioritizes accessibility prepares students for future professional environments that value diversity and inclusivity. By engaging in inclusive collaboration during their academic years, students develop essential skills for working in diverse teams and interacting with individuals of different abilities in their future careers.
In conclusion, accessibility is not just a buzzword but a fundamental pillar of inclusive education. It ensures that every student can fully participate, engage, and thrive in a team-based learning environment. By embracing accessibility, educators foster a culture of inclusivity, empathy, and respect, where diverse perspectives and strengths are celebrated.
As we continue our exploration of InteDashboard's empowering features in our upcoming blog post, we invite you to subscribe to our blog here to stay updated and join us in promoting accessibility in education. Together, we can create truly inclusive learning experiences where no student is left behind.