Discover how Professor Steve Cayzer, Director of Studies in Mechanical Engineering at the University of Bath, improved his Master of Science (MSc) Project Management team-based learning classes with real-time feedback from InteDashboard. By leveraging the platform's intuitive dashboard, Professor Cayzer was able to optimize his TBL teaching and save valuable time and resources.
About the University of Bath
The University of Bath is a public research university located in Bath, Somerset, United Kingdom. It is one of the top 10 universities in the United Kingdom and is renowned for its teaching and research excellence. In fact, The Times and The Sunday Times named it the University of the Year for 2023.
Drivers of change from lecture-based classes to TBL classes
In 2017, Professor Cayzer took on the challenge of teaching the MSc Project Management curriculum to a class of 200 students. To enhance student engagement and promote more effective learning, he proactively adopted the flipped classroom approach. In order to manage large class sizes and solve the problem of disengaged students, Dr. Cayzer decided to adopt the Team-based Learning methodology to teach his course.
Dr. Cayzer was strongly motivated by Larry Michaelsen's application of TBL to promote active and effective learning through small group interactions. TBL provides students with opportunities for deeper learning and is scalable for large group teaching.
TBL in Department of Mechanical Engineering at the University of Bath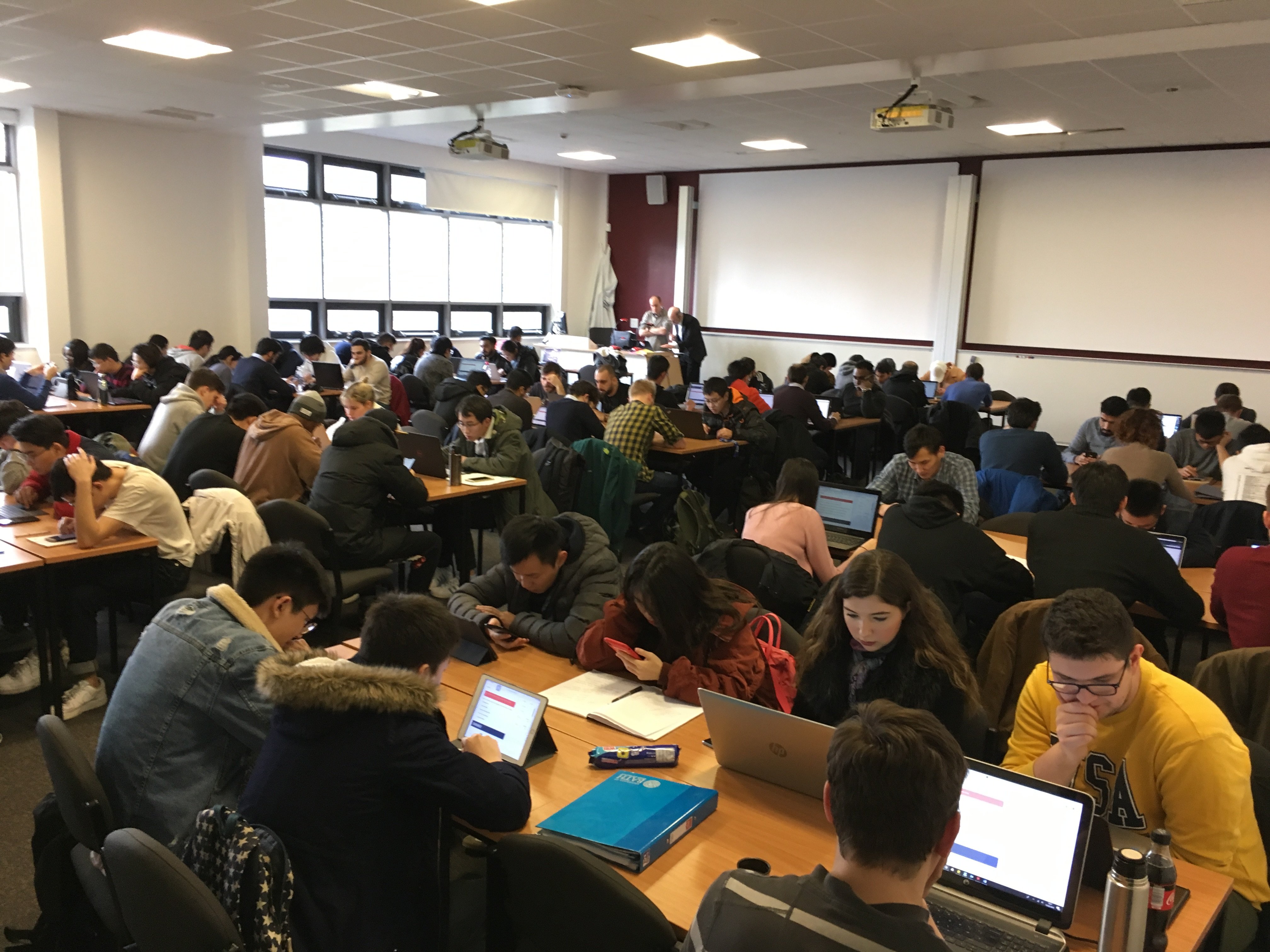 TBL Classroom in the Department of Mechanical Engineering at the University of Bath.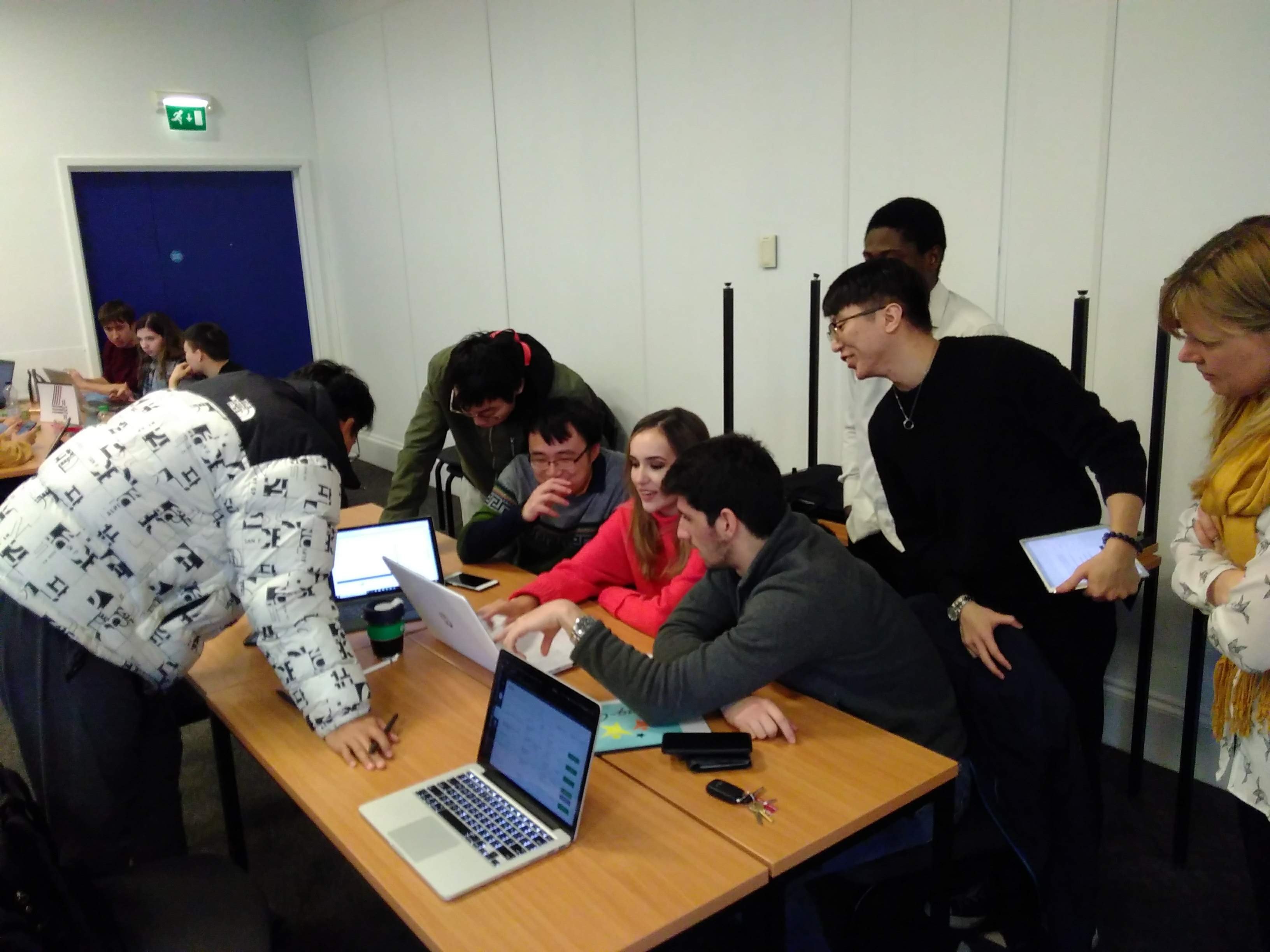 Students deeply engaged in team discussions.
In 2017, Professor Cayzer faced the challenge of implementing TBL for a large class of 200 students. To facilitate the learning process, he decided to use IFAT scratch cards. However, the process of presenting timely feedback and grading students using scratch cards proved to be a tedious and time-consuming task, presenting a significant obstacle to the effectiveness of the teaching methodology.
Starting in 2018, Professor Cayzer adopted InteDashboard, an all-in-one Team-Based Learning platform, to streamline his teaching methods. With its time-saving features and real-time monitoring capabilities, InteDashboard has been instrumental in facilitating in-class discussions and post-test debriefs, resulting in improved learning outcomes. The platform's statistical analysis tools have also allowed Professor Cayzer to assess the efficacy of questions and fine-tune his teaching strategies for greater impact.
TBL with InteDashboard
Dr. Cayzer has shared how InteDashboard has made a significant impact on his curriculum through the platform's features:
Automated grading:

Instructors can view student and team performance data holistically for all team-based learning activities in one place. All team-based activities are auto-graded upon submission.

Real-time dashboard:

InteDashboard provides real-time feedback on student performance, enabling instructors to easily identify and address students' trouble spots.
Screenshot of InteDashboard's Item Analysis on IRAT dashboard*
Professor Cayzer also shared how he often analyzes the PBCC* (Point-Biserial Correlation Coefficient) to reflect on the quality of his questions and optimize student learning outcomes. The PBCC shows the relationship between how the learner performs on the item and their overall test score.
"I think the real-time dashboard is just really, really, good. It just works. Recently, I used the histograms and answers feature that you can present to students during the RAT debrief – I found that a very useful way of presenting the results!" - Professor Steve Cayzer, University of Bath
360-Degree Evaluation:

InteDashboard enables instructors to conduct a 360-Degree Peer Evaluation, an activity in which learners receive and give confidential, anonymous peer feedback. This usually includes giving and receiving feedback from teammates, team, teacher, and learners themselves.
Peer Evaluation (Student View)
Professor Cayzer praises his positive experience with InteDashboard's onboarding process and exceptional customer support. He commends the efficiency and responsiveness of the InteDashboard support team, recalling how his first-ever support request was resolved in just a few hours. Additionally, the team's commitment to being available during his class left a lasting impression on him.
Students at the institution highly value the convenience of using InteDashboard for their classes. The platform's accessibility allows them to complete quizzes on any device - laptop, tablet, or smartphone. Additionally, they have the ability to monitor their progress and review their scores throughout the course.