Amidst the dynamic landscape of education, the use of Single-best Answer Questions (SBAQs) for the Readiness Assurance Process has been quite common in the design of Team-based Learning classes. However, with innovative digital marking systems reshaping education and criticisms of non-analytical strategies in SBAQs rising, a compelling alternative emerges – Very Short Answer Questions (VSAs).
In this blog post, we uncover the potential benefits of incorporating VSAs in Team-based Learning.
What are Very Short Answers (VSAs)?
VSAs require students to provide concise free-text responses ranging from one to five words. Students must draw on their knowledge and understanding of the subject matter to articulate their answers effectively. VSAs are designed to challenge students to think critically and recall information accurately, encouraging deeper comprehension and application of knowledge (Rahman and Puthiaparampil, 2020).
Benefits of VSAs in Team-based Learning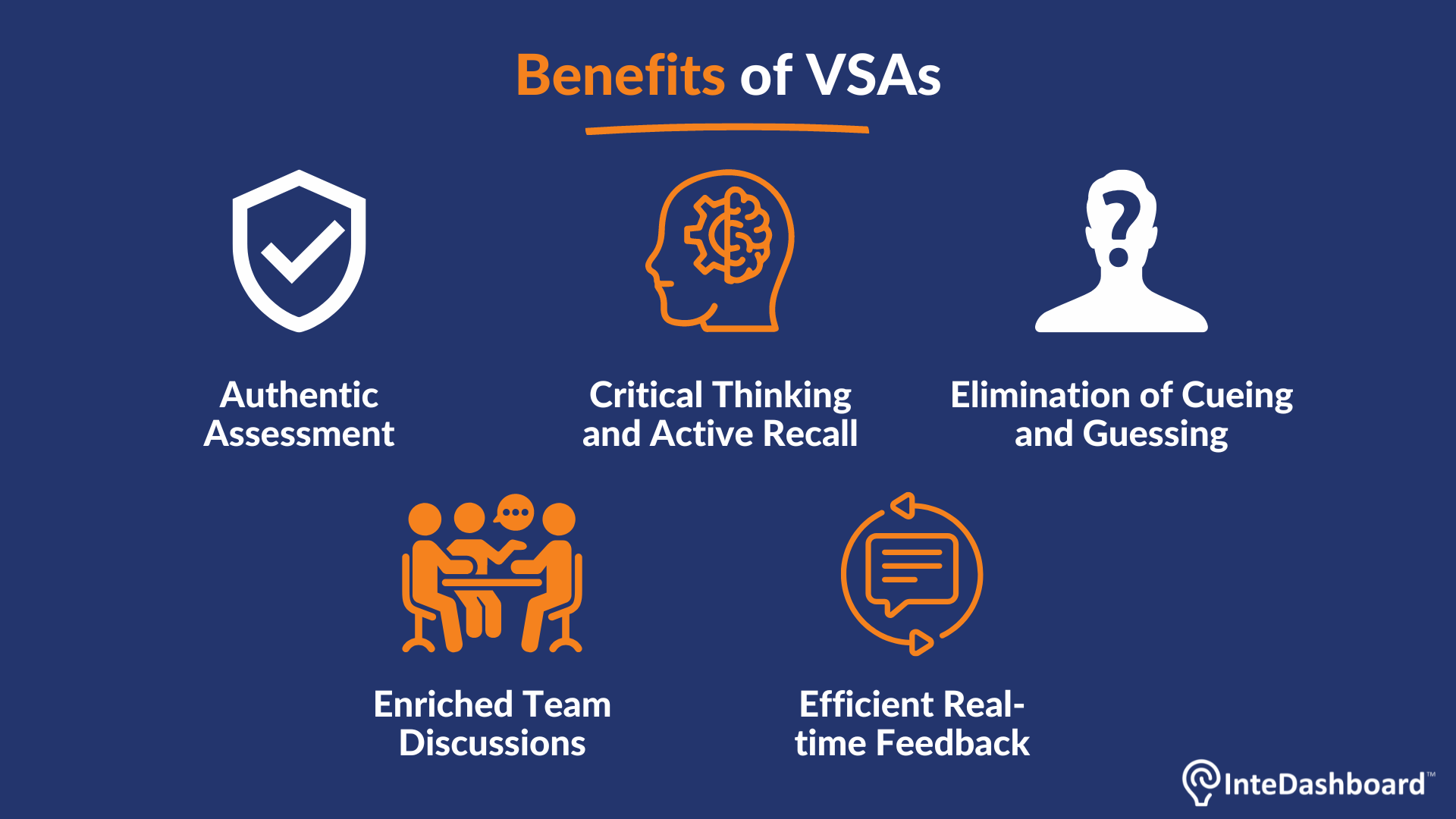 VSAs are gaining popularity over SBAQs in TBL for several compelling reasons (Lau, Rajalingam, & Yang, 2022):
Authentic Assessment: VSAs replicate the open-ended questions that students encounter in clinical postings and real-life clinical practice. This enhances the authenticity of the assessment, providing a more practical evaluation of students' knowledge and skills.


Critical Thinking and Active Recall: By challenging students to recall information and articulate their answers without the aid of multiple-choice options, VSAs promote critical thinking and active recall. This cultivates a deeper understanding of the subject matter and encourages students to engage more deeply with the material.


Elimination of Cueing and Guessing: Unlike SBAQs with fixed answer options, VSAs eliminate cueing and guessing, leading to a more reliable assessment of individual knowledge recall.


Enriched Team Discussions: When students engage in team discussions about their VSA responses, they can share their thought processes and collaborate on refining their answers. This collaborative learning environment enriches the group dynamics and encourages peer elaboration.


Efficient Real-time Feedback: Advancements in digital marking systems have made it possible to provide real-time feedback on free-text answers, streamlining the assessment process for both instructors and students.
All in all, the incorporation of VSAs in Team-based Learning offer numerous benefits that can significantly enhance the learning experience of students.
Nevertheless, challenges may arise during implementation. Keep a lookout for our next blog where we will address these challenges and offer strategies to overcome these obstacles successfully.