Educators often have questions about peer evaluation. Peer evaluation activity varies depending on course context, program level, among other factors. But there are a few questions that every educator has when first setting up their peer evaluation activity.
Here are five commonly asked questions about peer evaluation:
1. Why do I need a peer evaluation activity for my course?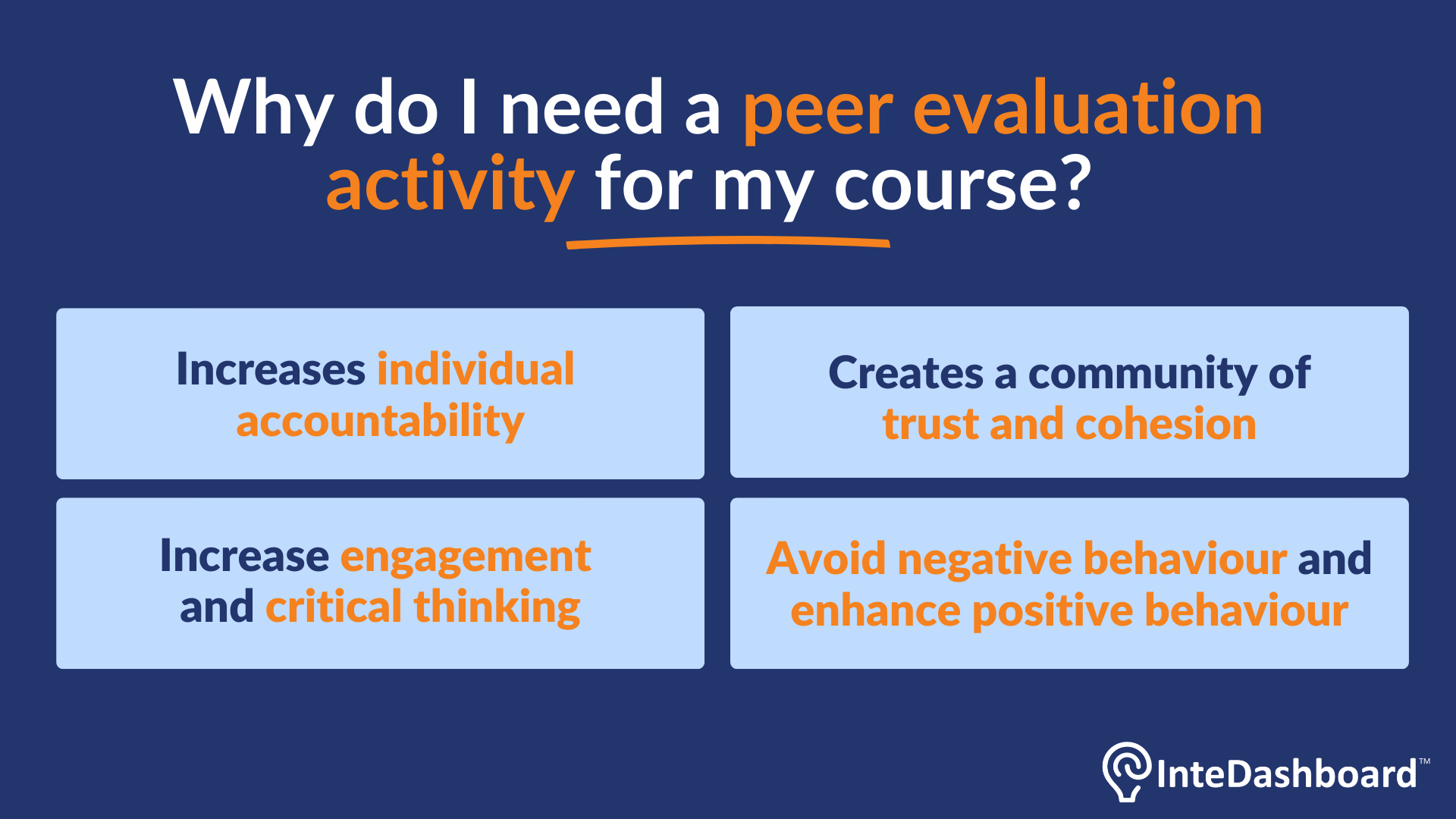 Educators need a peer evaluation activity for the success of their course – it enhances students' team learning experience and deepens their learning retention. Peer evaluation promotes not only individual accountability, but also fosters critical thinking skills and increases engagement, trust, and cohesion among students when they give and receive feedback. If peer evaluation is implemented effectively, it may also avoid negative behavior and enhance positive behavior.
2. What are the common criteria tested on peer evaluation?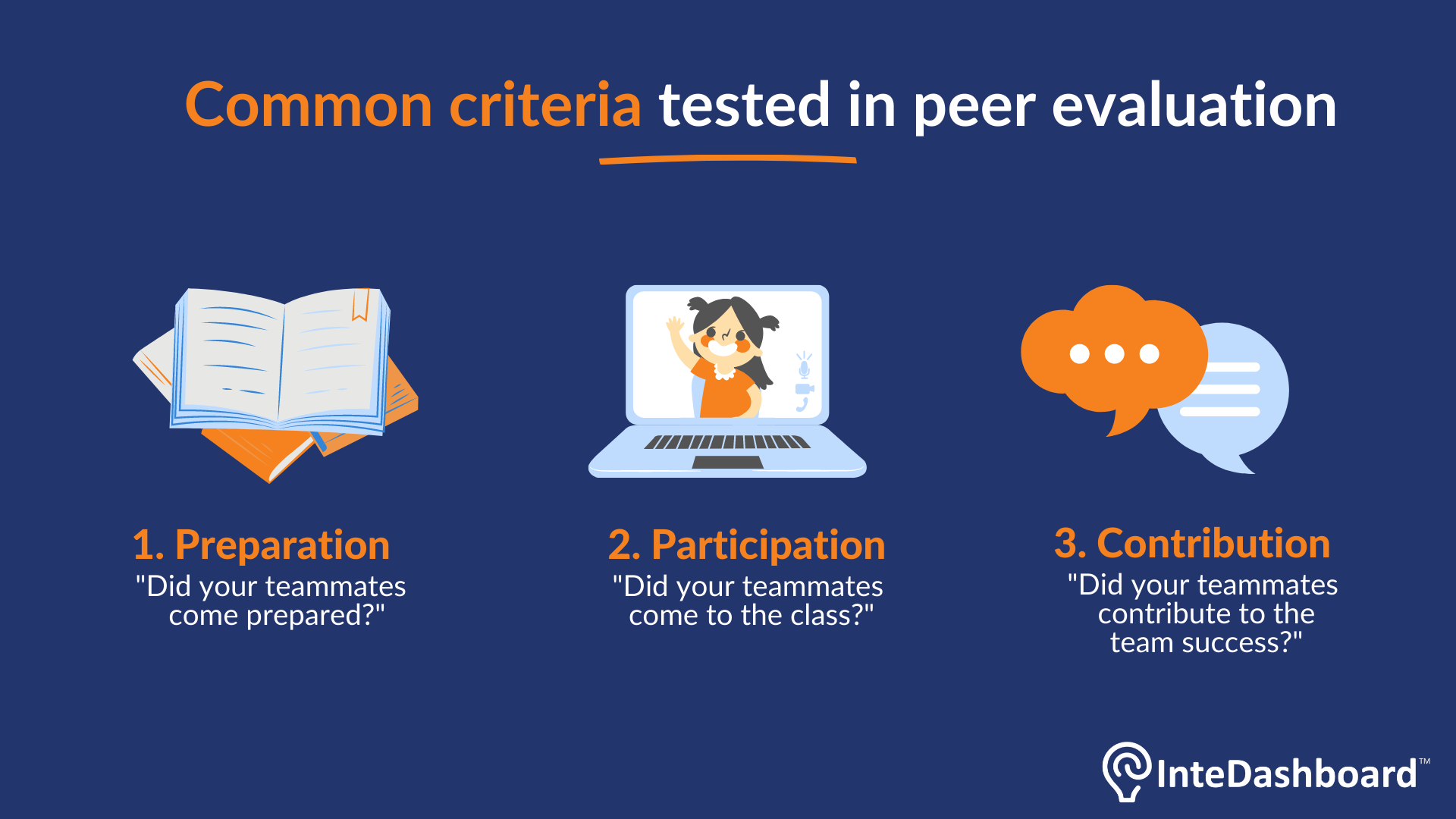 There are three common criteria tested on peer evaluation.
Preparation:

"Did your teammates come prepared?"

Participation:

"Did your teammates come to the class?"

Contribution:

"Did your teammates contribute to the team success?"
This criterion ensures that loafers will not benefit from the typically higher student team grade. Learn more through our infographic here.
3. Which method of peer evaluation should I use?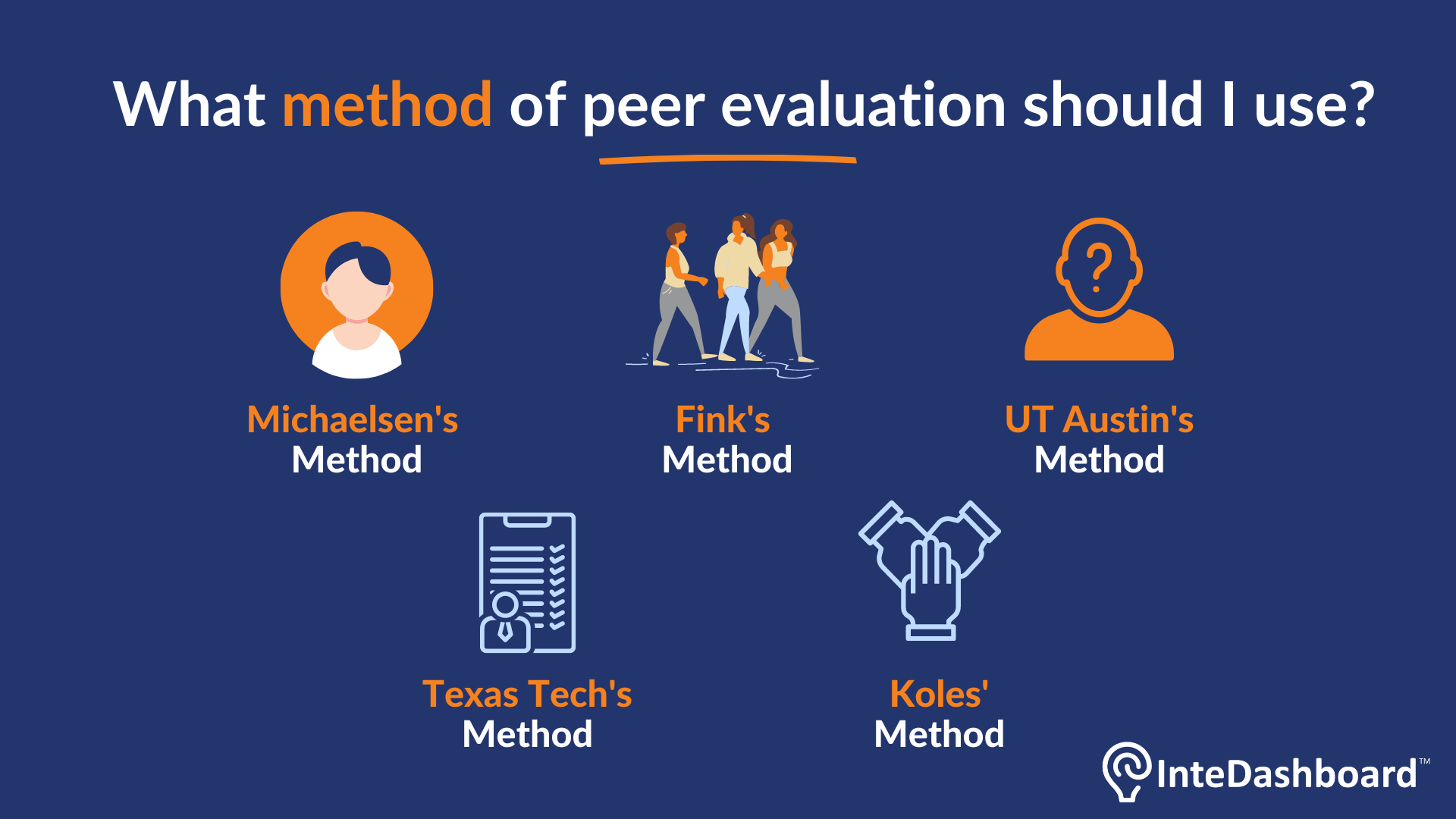 There are several peer evaluation methods that educators may choose from. Educators need to keep in mind that the peer evaluation method chosen should align with the learning objectives of the course.
For example, if you want peer evaluation to play a role in affecting students' final grades, consider choosing Michaelsen's, Koles', or Fink's method. If not, consider choosing Texas Tech's or UT Austin's method. Read our blog post on Which Peer Evaluation Method is Best for your Course? to learn more.
4. How often should I do peer evaluation?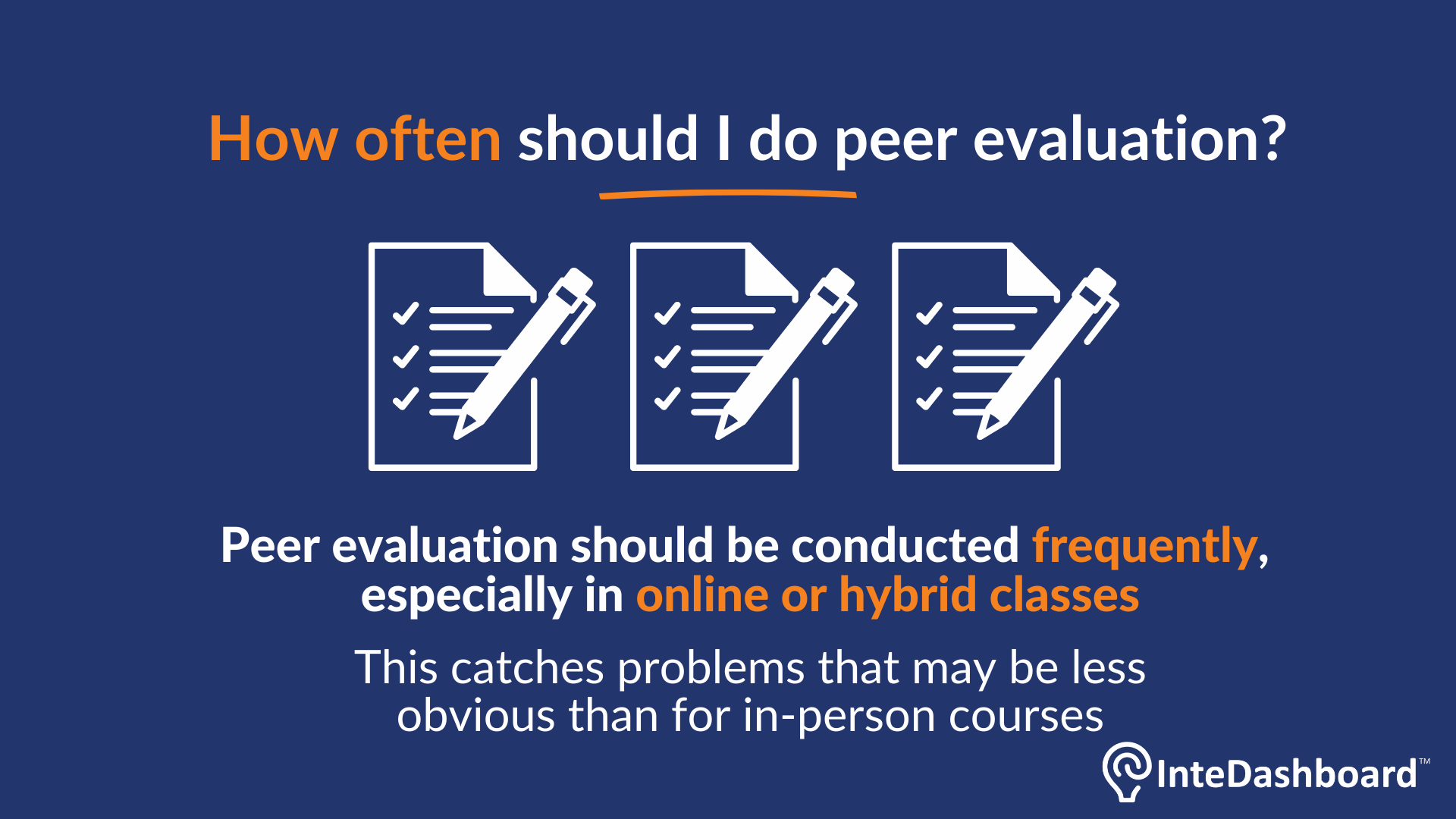 There is no rule regarding how often educators should do peer evaluation. However, if classes are conducted in an online or hybrid setting, peer evaluation should be done more often. Frequent peer evaluation allows students to quickly catch problems. Peer evaluation should also be conducted early in the course to allow room for improving team dynamics and avoid any negative behavior that might hinder students' learning.
5. What tool can I use to support peer evaluation?
There are several tools that can be used for peer evaluation such as InteDashboard, an all-in-one TBL platform. Educators can easily import their questions into the platform and conduct the following types of evaluations:
Michaelsen Points

Individual Evaluation

Team Evaluation
If you would like to learn more about InteDashboard, feel free to book a demo with our team members here.