Team-based learning (TBL), a structured form of small group teaching and learning, has gained popularity in health sciences curriculums. A growing number of medical schools have adopted TBL due to its numerous benefits for students.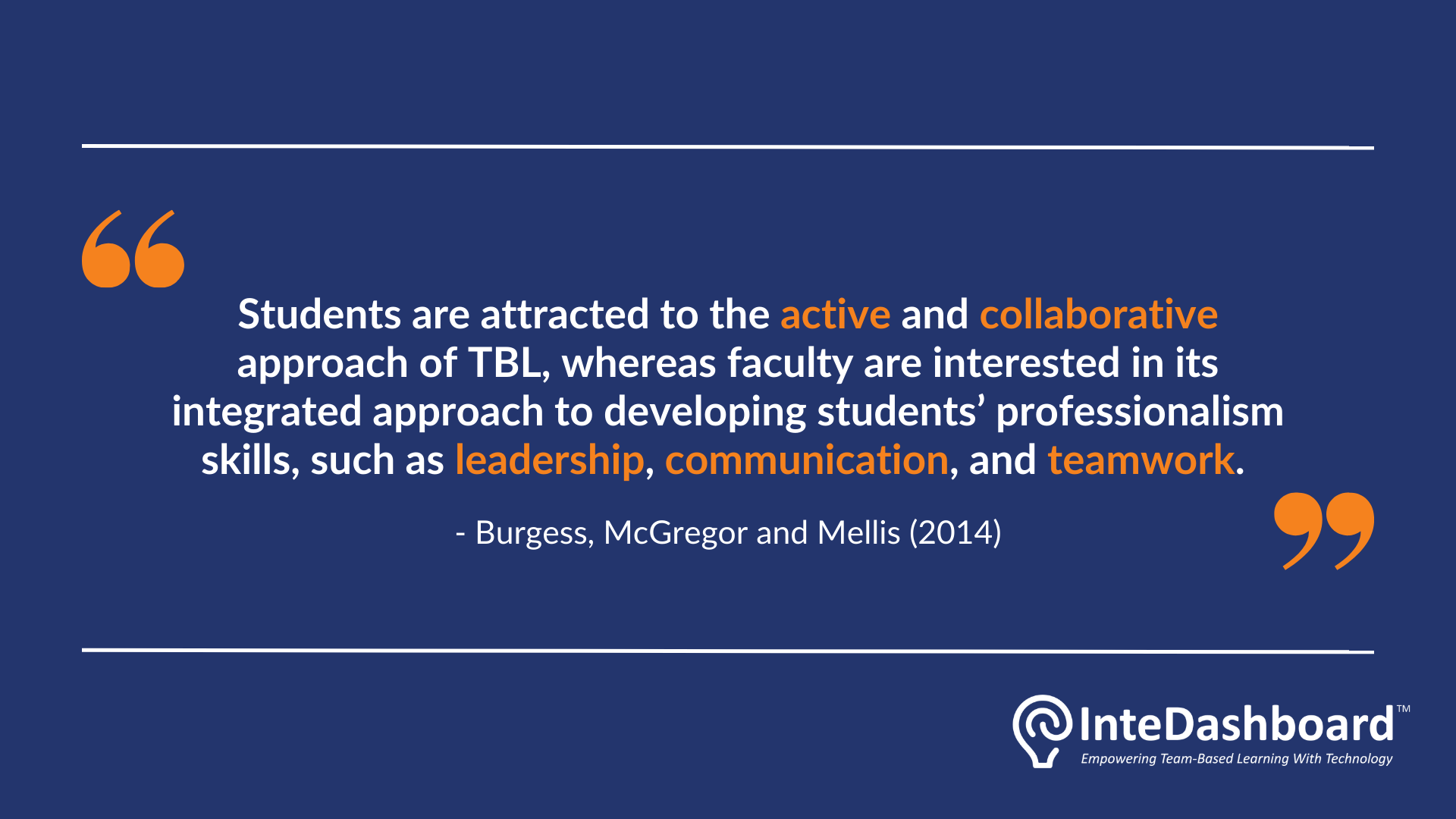 Here are three reasons why educators should implement TBL in health sciences curriculums:
1) TBL allows students to improve learning retention.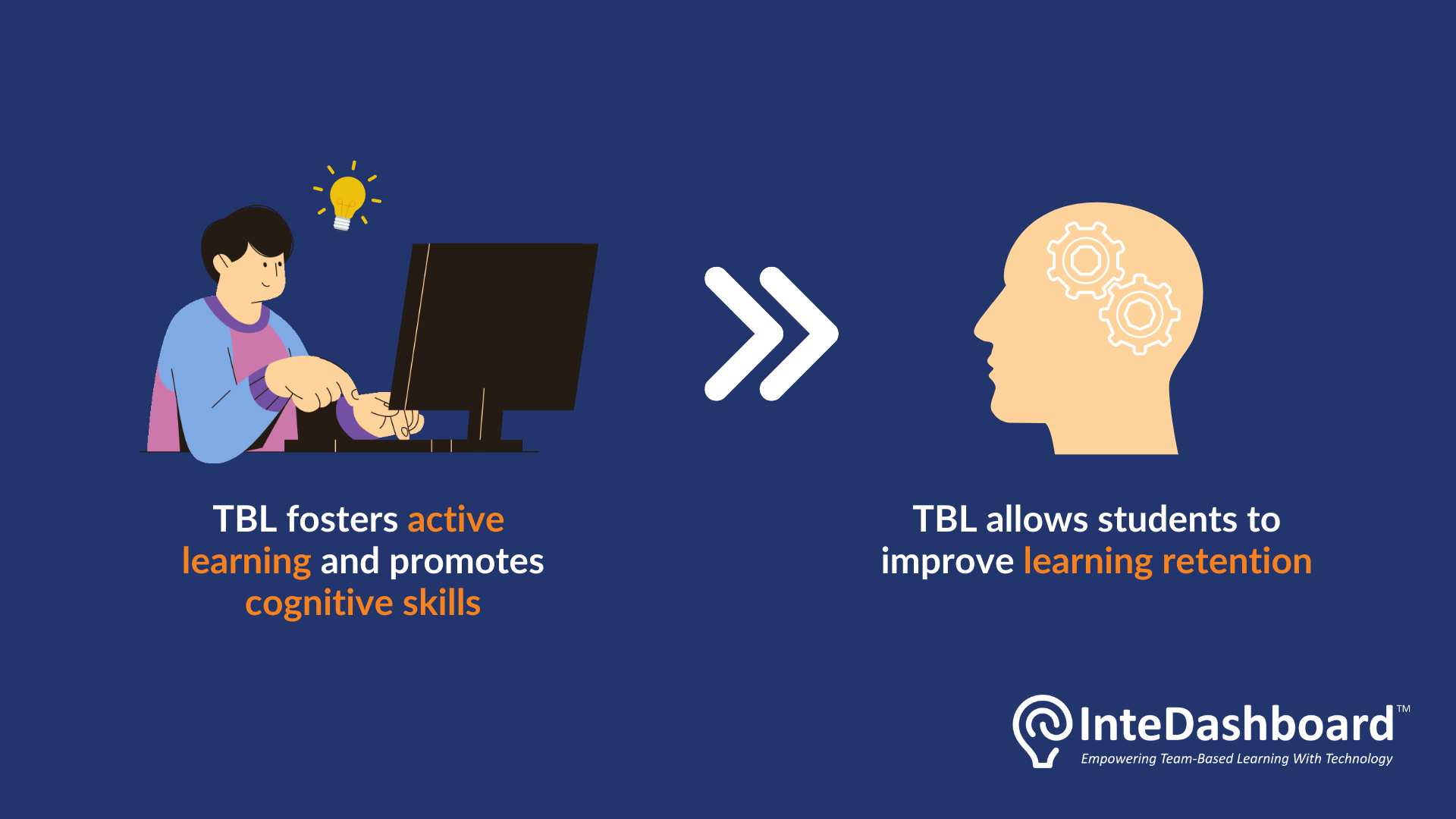 The content taught in health sciences tends to be extensive – many students struggle with remembering or understanding them. The readiness assurance process in team-based learning ensures that students are able to understand the fundamental concepts. Students come prepared to the class and attempt individual readiness assurance test. After completing the IRAT, they attempt the same questions as a team. In TBL, students receive immediate feedback during TRAT, which allows them to discuss with one another and think critically before arriving at a consensual answer choice. Thus, TBL fosters active learning and promotes cognitive skills among students (Bengu, 2019), allowing them to improve learning retention.
Several professors from the Boonshoft School of Medicine in the United States found that students did better in assessments covering content taught using TBL compared to other methods.
Additionally, according to research done by Reimshisel, Herring, Huang, and Minor (2017), learners reported that through the discussions and application of the material in TBL, they could have a deeper understanding of what they studied.
2) TBL develops workforce skills in students.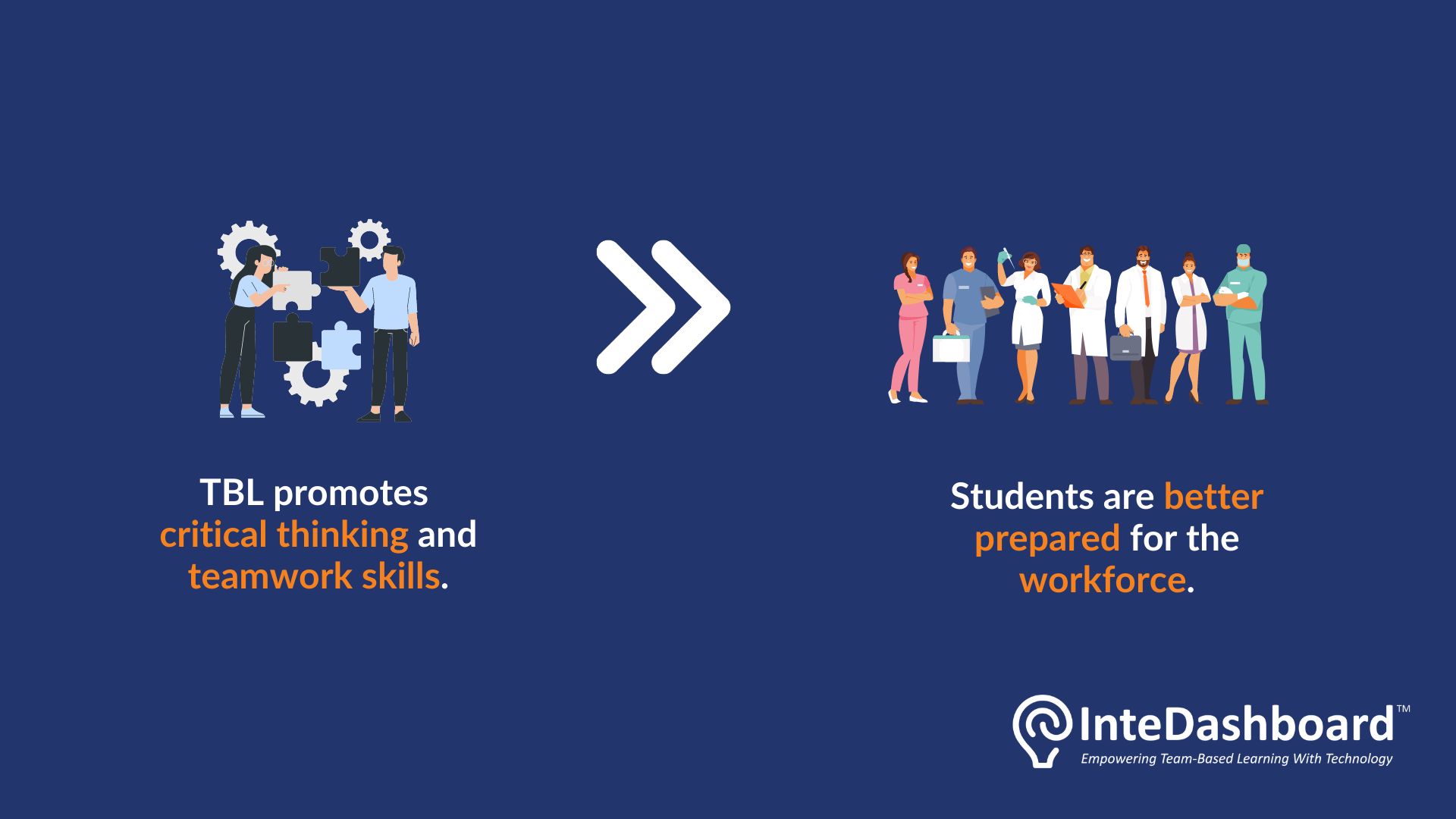 Health sciences students need to develop skills, such as teamwork, collaboration, problem-solving, etc., and not just focus on learning course content to pass numerous qualifying exams. For instance, health sciences professionals are expected to have strong critical thinking and teamwork skills (Bengu, 2019).
TBL provides a learning environment where students must work in teams to solve problems (Bengu, 2019), therefore, gaining collaboration skills and having a better overall learning experience (Parmelee and Michaelsen, 2010). Furthermore, future professionals will need to work together in a team to solve increasingly complex problems (Ho, Wong, Schoeb, Chan, Tang, and Wong, 2022).
TBL is also a suitable pedagogical method for interprofessional education (IPE). Students from various specializations in health sciences such as anatomy, physiology, neurophysiology, etc. work together in teams in a team-based learning setting, thus developing feedback skills, problem-solving skills, and learning from each other's knowledge and experiences.
3) TBL allows students to become equal collaborators in their learning journey.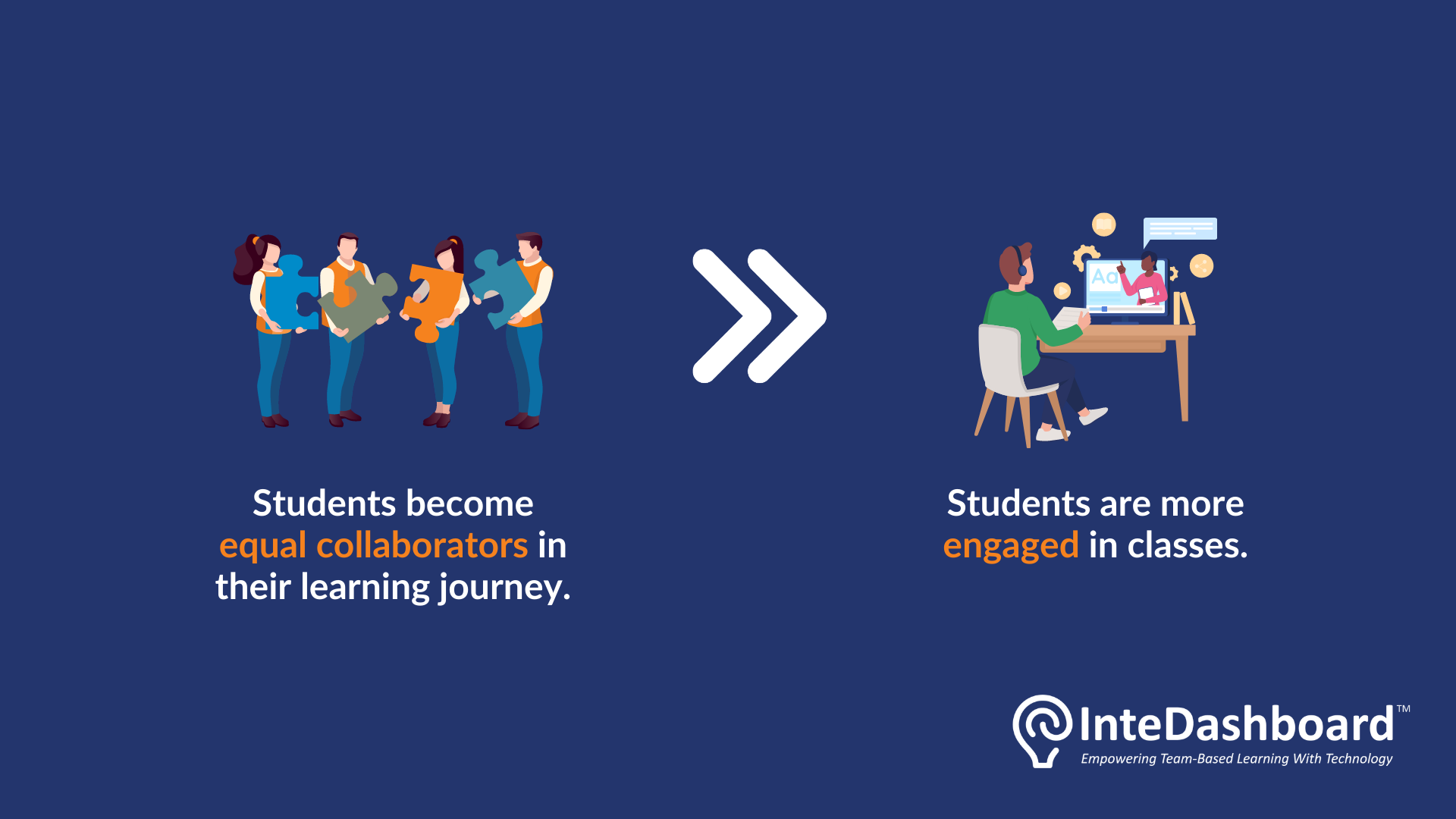 Peer evaluation is one of the essential components of TBL – this motivates students to contribute equally to the group work. Students are also encouraged to take accountability for their learning, which leads to feeling a sense of autonomy (Behling, Kim, Gentile, and Lopaz, 2017).
According to a study done by Ryan and Deci (2000), students become intrinsically motivated when they feel that they are in control of their learning. Therefore, they would be more engaged in classes; this leads to an improved understanding of the content tested in health sciences curriculums.
These are just three reasons – TBL brings many other benefits to students, and educators should consider this learning method for their health sciences classes.
If you would like to have a consultation with us, click here.
To learn more about implementing TBL in health sciences curriculums, download our free infographic below: